Jugar Thetan Arena en PC con NoxPlayer
Detalles
Última actualización :  2021-11-26
Versión actual :  192
Thetan Arena's gameplay is designed to combine your personal skills and teamwork. Challenge yourself with various game modes: from classic MOBA tower rush to battle royale, coming with monthly updates and attractive rewards. Moreover, Thetan Arena introduces to you a brandnew play to earn system, allowing you to earn cryptocurrency by playing and trading NFT items on the marketplace

With Thetan Arena, Wolffun wants to bring you an allagesfriendly free to play PvP MOBA mobile game based on blockchain, suitable for all types of gamers: from casual players who have little time to spend, to hardcore players who are looking for real challenges. It does not matter how much you invest in our game, there will be possibilities for you to compete against the others.
Now, let your heroes strike!

VARIOUS MODERN AND TRENDING GAME MODES:
Battle Royale: [solo/ duo] a brandnew mode to find the last man standing. Show your tactics and survive among a massive battle of 42 players/ 21 duos.
Deathmatch: a traditional PvP mode. Form a group of 4 players and battle with others.
Superstar: gathering the superstar quickly before the enemies do.
Tower Destroy: a classic MOBA mode. Rush toward your enemy nexus and bring it down.

A UNIQUE COMBAT STYLE, AIMING FOR A PERFECT BALANCE BETWEEN FUN AND DEPTH:
Equip your heroes with a wide selection of skills, aside from their signature abilities – creating more possible combinations and strategies to survive on the battlefield. They are categorized into 3 distinctively different skills sets:
+ Effect skills: inflicting status on self, allies, and enemies.
+ Damage skills: used to greatly increase the amount of damage in a short period.
+Support skills: aiding you against attacks of enemies.
Matches last up to 5 minutes – ideal for onthego gaming as well as casual and midcore players.
More than 30 heroes and still being released. Each hero comes with a signature ability (fury), assured to turn battles upside down when used at the right time.

MANY OTHER FEATURES:
Free to play with free heroes and skills.
A brandnew play to earn system, allowing you to earn cryptocurrency.
Trade items and skins on the marketplace.
Monthlyupdated contents.
Periodically special events: campaign, collection, leaderboard competition, war.
Get rewards for every achievement and milestone in your progression.
Ranking system with generous rewards for top tier players.
Pet system.
Leasing system.
Guild quests/ wars.
Tournament.
A healthy and active community.

Gather your friends and get ready for battles.
Glorious victory awaits you all there, in the Thetan Arena.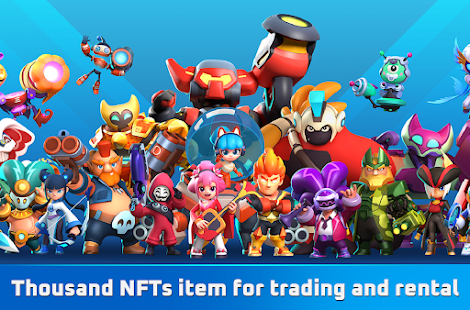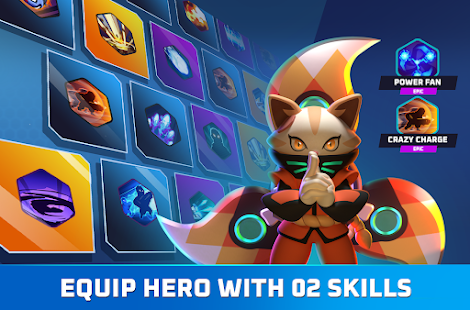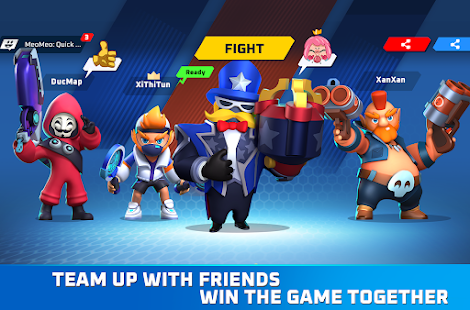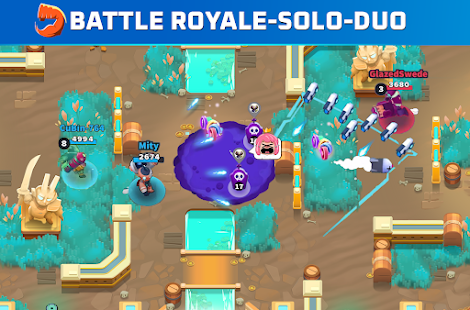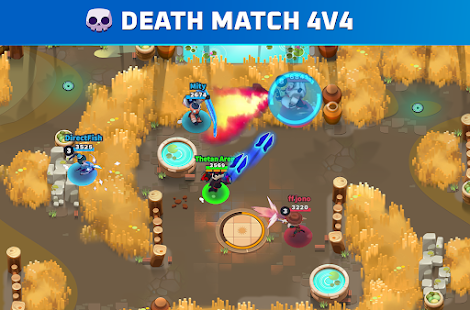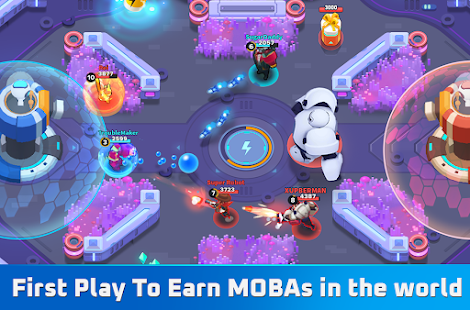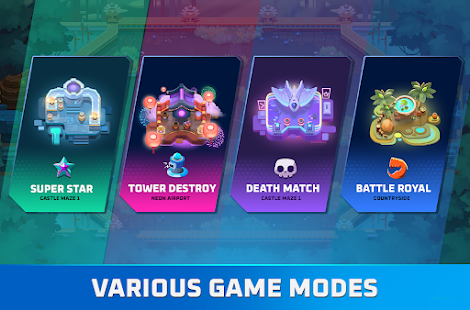 NoxPlayer te ofrece la mejor experiencia de juego.
Cómo jugar Thetan Arena en PC usando NoxPlayer
1Descarga NoxPlayer en tu PC

2Ejecutar el paquete de instalación y completa la instalación

3Buscar Thetan Arena en NoxPlayer

4Instalar el juego en Google Play

5Clic el juego para empezar

6Jugar Thetan Arena con NoxPlayer desde PC más fácilmente
Métodos simples
Método 1. Haz clic en "Descargar en PC" para descargar NoxPlayer y el archivo apk al mismo tiempo. Una vez que se complete la instalación, jugar el juego en la PC.
Método 2. Si ya tienes NoxPlayer en la PC, haz clic en "Descargar APK", luego arrastra y suelta el archivo en el emulador para instalarlo.
El maravilloso vídeo de xxx Thetan Arena
¿Quieres ejecutar Thetan Arena con una mejor experiencia? Con el beneficio de una pantalla más grande, un teclado más inteligente y un mayor rendimiento del hardware, NoxPlayer te ofrece una experiencia de juego extrema en la PC. Al descargar y jugar Thetan Arena en la PC a través de NoxPlayer, los usuarios no No necesita preocuparse por la batería o la interrupción de la llamada. NoxPlayer es compatible con Android 7 y admite la ejecución de más del 90% de los juegos móviles en PC, lo que mejorará tu experiencia de juego a la perfección. Además, al abrir varias instancias, Noxplayer admite la ejecución de varios juegos o aplicaciones al mismo tiempo, o chatear con tu amigo mientras juegas. NoxPlayer es perfectamente compatible con AMD e Intel con la exclusiva tecnología de virtualización central, lo que hace que tu computadora funcione de manera más estable y sin problemas. ¡Descarga NoxPlayer y experiméntalo ahora!
NoxPlayer está diseñado para Windows y MAC OS, visita este sitio web a través del navegador de tu computadora para descargar NoxPlayer