Jugar My Bestie : Match 3 & Episode Choices en PC con NoxPlayer
Detalles
Última actualización :  2021-02-25
Versión actual :  Varies with device
What kind of life is wonderful? To celebrate a grand party with friends? To be the dancing queen in the masquerade ball? Or ... to run your own cake shop? Or ... after dating with different types of boys? Or... to find your true love finally? The road to a different story is often hidden in every humble choice. How to seize the fleeting opportunity? You can have MY BESTIE! Show your fantastic ideas and decisionmaking skills here, each choice will lead to a different life path. There is no right choice, only a wonderful life!

Sally's search for a perfect life has never stopped and never started. Work and life step by step, enjoy the sun and food in the occasional leisure time, and have a sweet date with her handsome boyfriend. The peaceful life seems perfect. Until that day, the arrival of a new roommate broke the peace. What will happen to Sally and her new roommate? What changes will happen to their lives?

Jessica's life was turned upside down overnight, and apart from her new roommate, she had a new future. How does Jessica say goodbye to the past and reinvigorate in the predicament? What impact will the new roommate Sally have on Jessica's future? What kind of friction and surprises will be caused by two girls with different personalities living in the same room.

The exciting and moving story is unfolding, The hilarious cohabitation of two girls, rerecognize the world with new friends, unfold a wonderful future beyond imagination, face difficult life choices, advance the plot, and the wonderful life is designed by you.

Fun level design, exquisite patterns and pictures, pass levels all the way, advance the plot, make your choice in each event, super free interactive game, show your unconstrained story talent.

Welcome to "MY BESTIE", Can Sally and Jessica be the best friends? Explore their stories now!

Enter interesting match 3 levels, create powerful props, produce magical combos. Solve match 3 puzzles, choose your episode, unlock new chapters, and unfold more stories. Thousands of interesting and fun match 3 levels are continuously updated, waiting for you to challenge!

Game Features
* Interesting episode, beautiful illustrations

* Exclusive story, free interaction

* Various choices, you dominate

* Welldesigned match 3 levels, unlock new plot

What are you waiting for? The story has just begun. Let's start a new game now!!!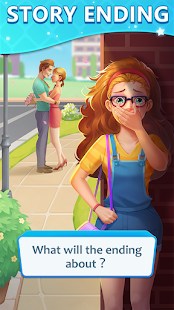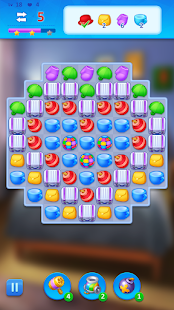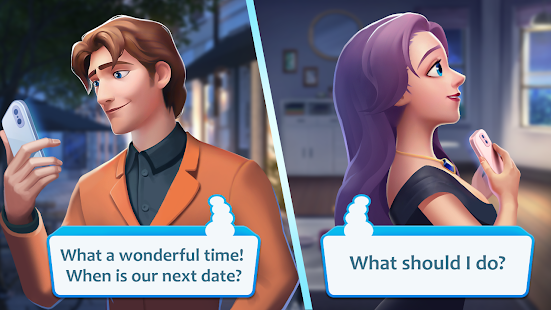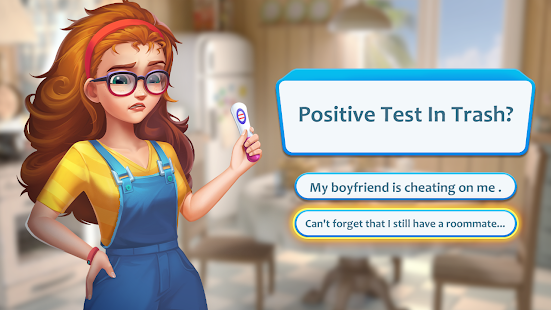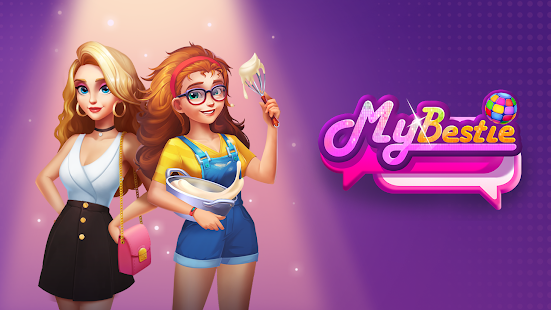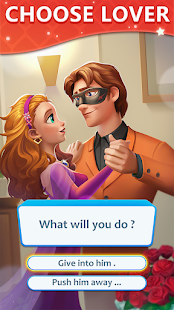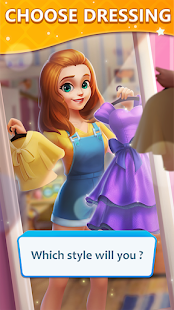 NoxPlayer te ofrece la mejor experiencia de juego.
Cómo jugar My Bestie : Match 3 & Episode Choices en PC usando NoxPlayer
1Descarga NoxPlayer en tu PC

2Ejecutar el paquete de instalación y completa la instalación

3Buscar My Bestie : Match 3 & Episode Choices en NoxPlayer

4Instalar el juego en Google Play

5Clic el juego para empezar

6Jugar My Bestie : Match 3 & Episode Choices con NoxPlayer desde PC más fácilmente
Métodos simples
Método 1. Haz clic en "Descargar en PC" para descargar NoxPlayer y el archivo apk al mismo tiempo. Una vez que se complete la instalación, jugar el juego en la PC.
Método 2. Si ya tienes NoxPlayer en la PC, haz clic en "Descargar APK", luego arrastra y suelta el archivo en el emulador para instalarlo.
El maravilloso vídeo de xxx My Bestie : Match 3 & Episode Choices
¿Quieres ejecutar My Bestie : Match 3 & Episode Choices con una mejor experiencia? Con el beneficio de una pantalla más grande, un teclado más inteligente y un mayor rendimiento del hardware, NoxPlayer te ofrece una experiencia de juego extrema en la PC. Al descargar y jugar My Bestie : Match 3 & Episode Choices en la PC a través de NoxPlayer, los usuarios no No necesita preocuparse por la batería o la interrupción de la llamada. NoxPlayer es compatible con Android 7 y admite la ejecución de más del 90% de los juegos móviles en PC, lo que mejorará tu experiencia de juego a la perfección. Además, al abrir varias instancias, Noxplayer admite la ejecución de varios juegos o aplicaciones al mismo tiempo, o chatear con tu amigo mientras juegas. NoxPlayer es perfectamente compatible con AMD e Intel con la exclusiva tecnología de virtualización central, lo que hace que tu computadora funcione de manera más estable y sin problemas. ¡Descarga NoxPlayer y experiméntalo ahora!
NoxPlayer está diseñado para Windows y MAC OS, visita este sitio web a través del navegador de tu computadora para descargar NoxPlayer